Dominican Republic: Easter dessert made with funds from FairTSA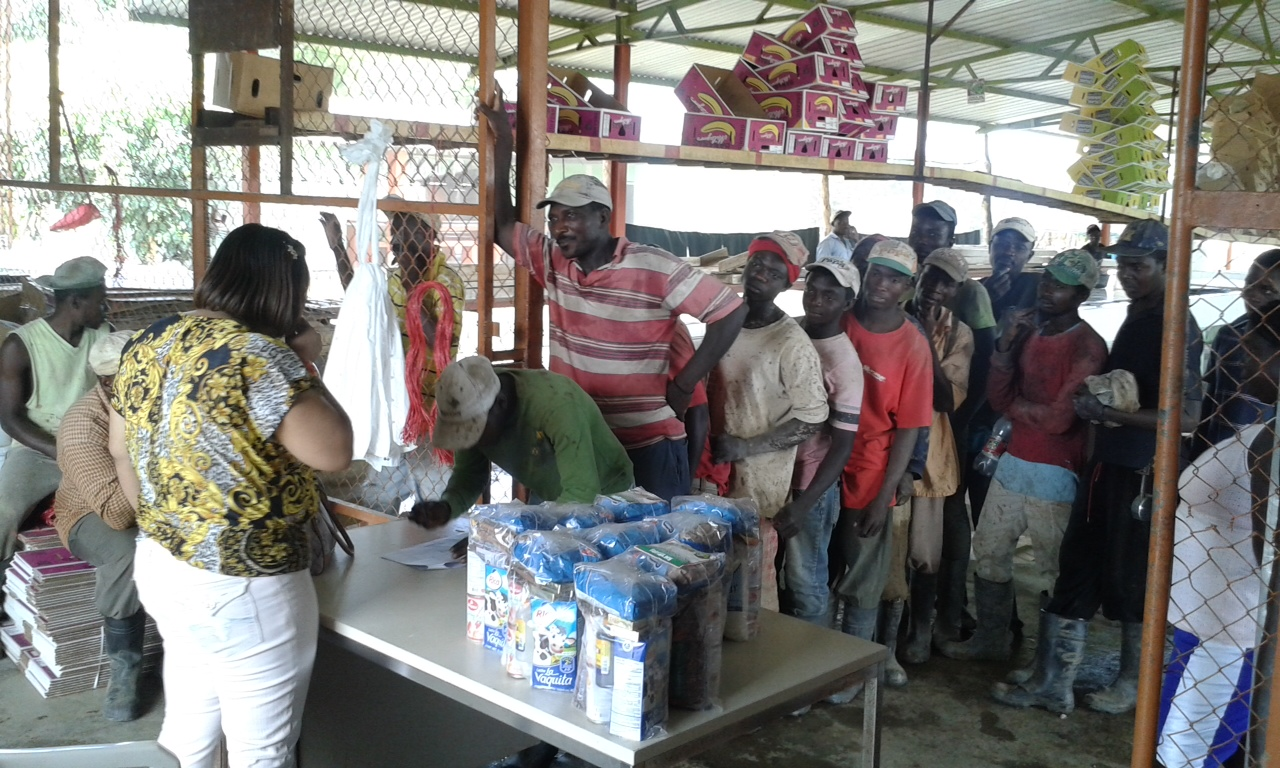 In the Dominican Republic, Easter and Christmas are the most important celebrations of the year. No Semana Santa (Easter week) would be complete without this Dominican dessert: Habichuelas con Dulce. A sweet cream of beans sprinkled with milk cookies.
All employees of Finca Villa Lobo and Centro Ecologico Cibao
were promptly presented with a package from us at Easter containing all of the ingredients for the dessert. There were 142 packets in total with a value of 1,324 US dollars.
They were supplied with part of the bonus,
from the Fairtrade sale of FairTSA bananas. It is the members of the cooperative themselves who democratically determine how the Fairtrade premium is used – whether for social, economic or ecological purposes. Their first decision has already been realised in 2015 with the installation of 20 new toilets for the plantation workers and their families in the nearby Villa Lobo settlement.
Text: Visnja Malesic
Images: BioTropic GmbH
Date: March 2016
Further links on the topic
•
More info about FairTSA
•
'Habichuelas con Dulce' recipe'
Tags: Dominican Republic (GB), Ecological Centre "Cibao" (GB)