Freshly picked Williams pears from Argentina at BioTropic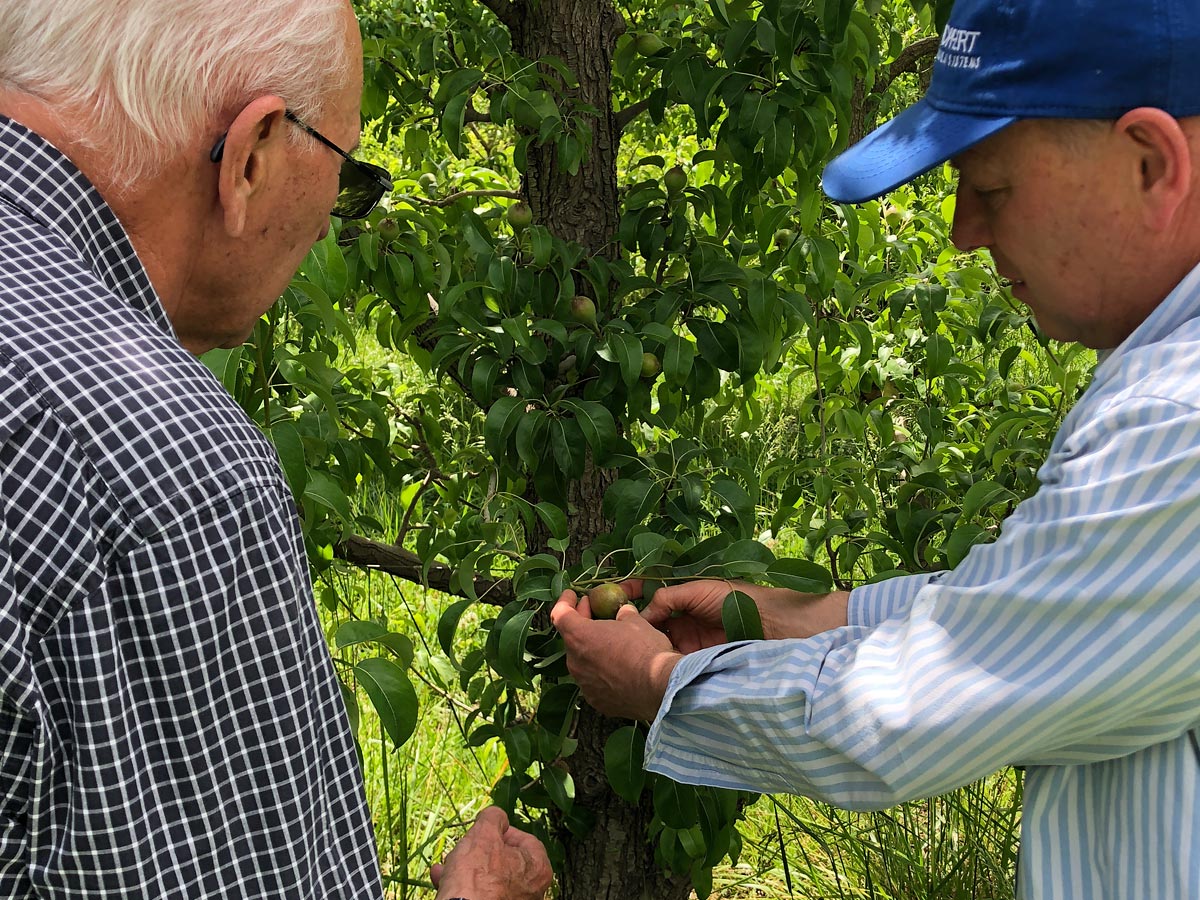 It is now the time for freshly harvested pears from Argentina. As the European pear season slowly comes to an end, we look beyond the horizon to cater for the demand. These delicious pears come from the fruit specialist Ernesto Bartusch's La Deliciosa farm. It is located in the middle of the country, in the province of Rio Negro. This high-yielding oasis in the Patagonian Steppe is world-famous for its delicious apples and pears.
The first Williams pears arrived in our region in mid-February. Joep van Koevorden, sales manager for the Dutch BioTropic office, sums up their quality with a glint in his eyes: 'good climate - good harvest'. Together with his colleague, Ronald Vianen, he travelled to Argentina last November to talk to the producers on site and to gain an impression of their products.
This year, the pears have so far largely been spared any major hail showers. They have developed a well-balanced sugar-acid ratio, and they have a good flavour, whether eaten fresh or stewed. We agree - these Williams pears are exactly as they should be: not too soft, aromatically fruity, and above all, refreshing.
In mid-March, they will be followed by the Red Bartlett, also known as Williams Christ Red. They are of a red-green colour and also grow at the La Deliciosa farm.
Text: Visnja Malesic
Photos: BioTropic GmbH
Issued: February 2018