BioTropic oranges versus depressing concrete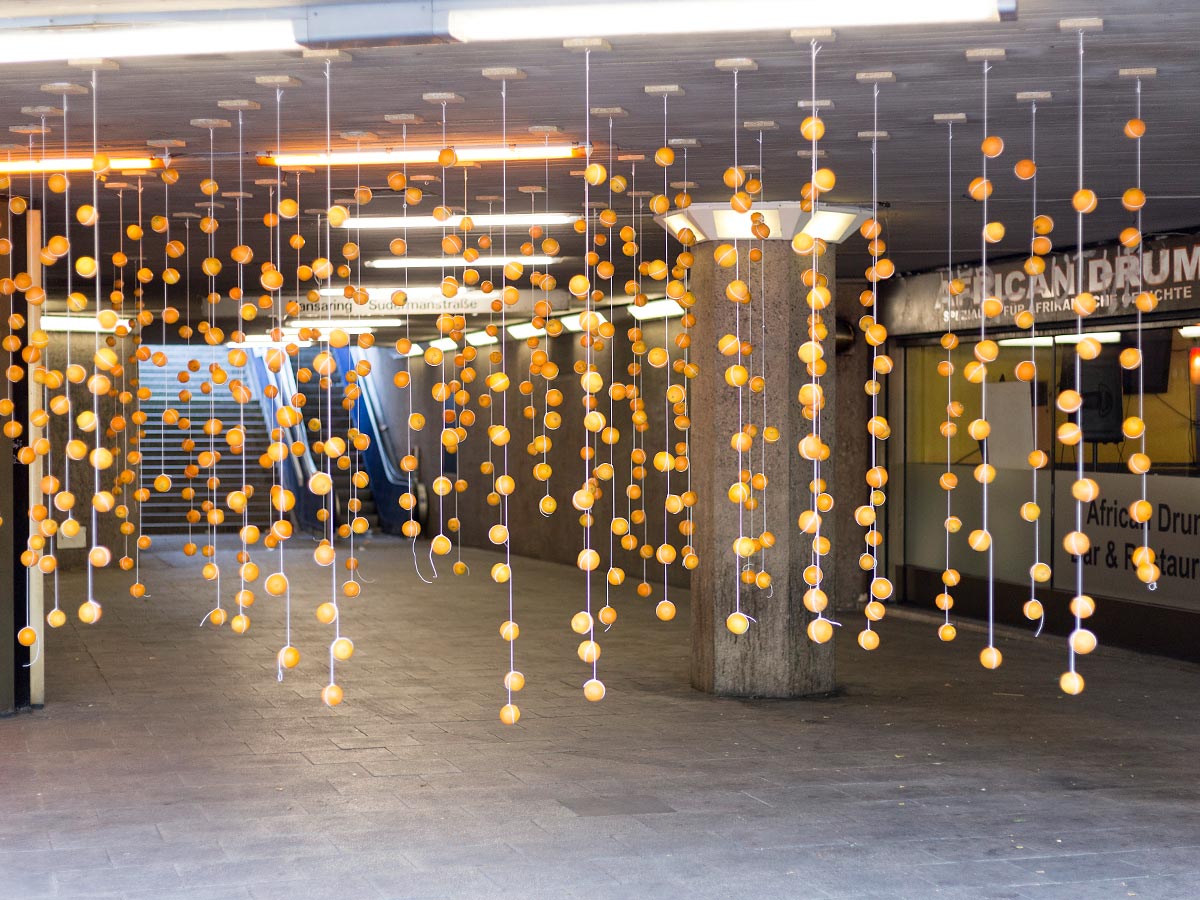 Oranges are already intuitively reminiscent of little shining suns. Hundreds of them can then brighten up the greyest grey too. It was shown just what this might look like as part of an art campaign in Cologne. 200 kilos of our organic oranges were hung from the ceiling of a passage on Ebertplatz square.
The large public square in the middle of the city was built in the style of Brutalist architecture in the 1970s. The rough concrete and thick pillars give this space a certain sense of heaviness and gloom.
The Düsseldorf Art Academy students Conrad Müller and Fernanda Rueda wanted to create a contrast – and they succeeded. The temporary and performative installation that softened Ebertplatz for two days in June was called "fat drops". In addition to a music performance and people from different cultures who gathered there.
Or as the artists describe it themselves: "Here on Ebertzplatz square in particular, this newly created space feels like a weightless, tropical paradise that invites visitors to smell, touch, pick and taste." The visitors were able to pick their own oranges. The fruits were squeezed into juice by the artists by hand in a continuous performance.
Our BioTropic employee Vivien Hublier was also on location: "It's very interesting to see art in a place which usually only has a functional character. I'm thrilled that we were able to support the students with our organic oranges from Spain." We also think: art, culture and organic go wonderfully well together. They bring people and life together and create new perspectives.
Tags: Oranges (GB), Vivien Hublier, Cologne, Art, Spain