Milagros cooperative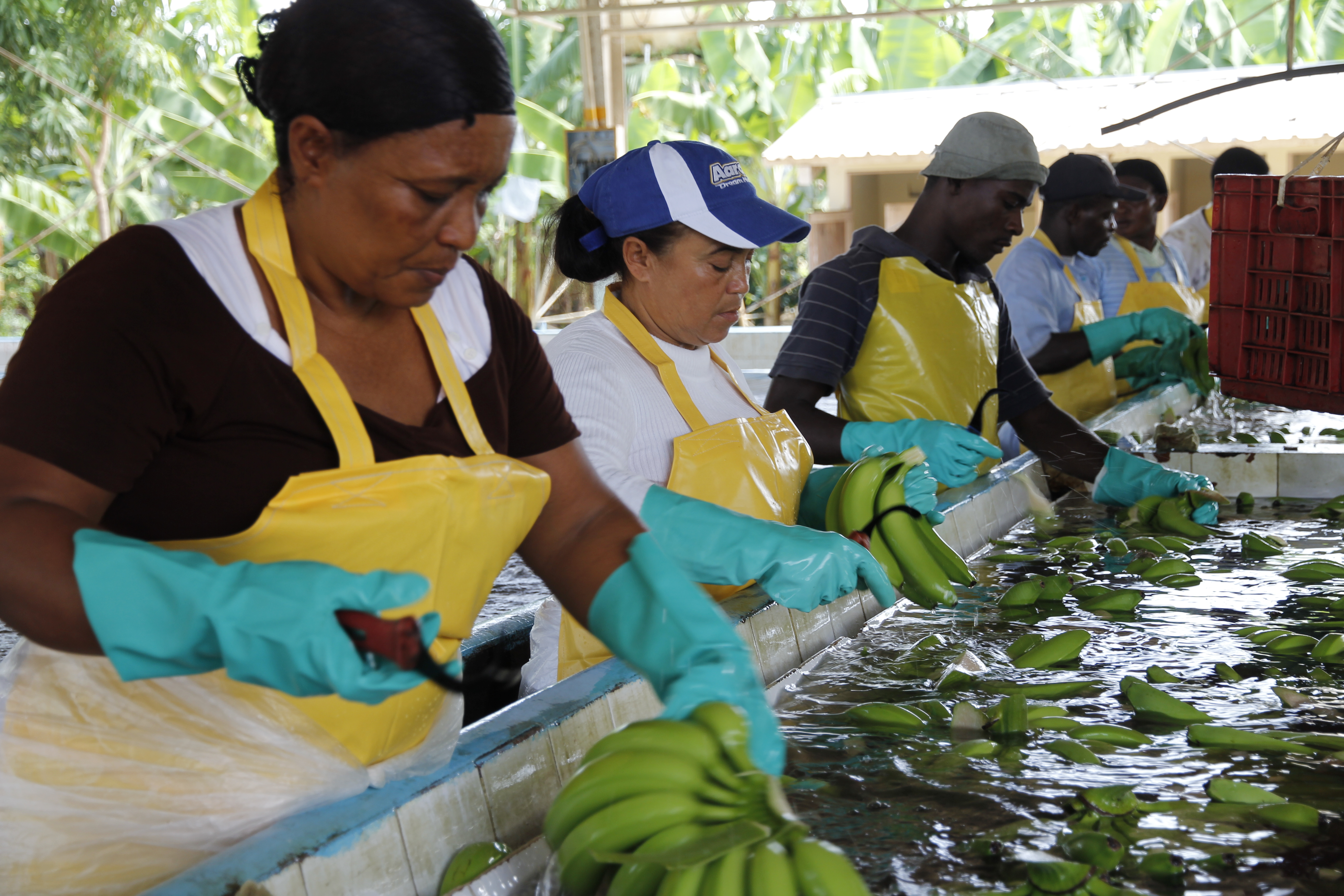 ORIGIN Dominican Republic (near Mao) | START 2007 | PROJECT PARTNER cooperative Milagros | MEMBERS WITH MILAGROS 7 | CULTIVATION AREA 300 ha | CERTIFICATION Demeter, EU organic, FairTSA and FLO-Cert | PRODUCTS bananas, limes


Initial situation
The members of the Milagros cooperative are seven small banana farmers from the region around the city of Mao. Between 2007 and 2009, as part of a PPP programme, public funds from the DEG Bank and BioTropic were used to set up a watering system, build a flood protection gate and lay additional cableways for banana transport. In addition to this, all the members of Milagros were given further training in organic farming. The country is one of the world's biggest producers of organic bananas.  In comparison with other agricultural countries, the plantation agriculture in the Dominican Republic is heavily dominated by small farmers.
Buying the entire banana output provides the members with security into the future. At the same time the planation employees benefit from permanent employment yielding a regular income. Additional benefits such as the provision of food and drink at Fincas, as well as the things their children need at school, make their day-to-day life easier for them.

Together with his colleague Aquilino Cruz, the BioTropic agricultural engineer on site, Volker Schmidt, knows the problems the farmers experience with growing their crops – they designed their bespoke solutions to cater for their specific set of circumstances.
Society & politics
The official language is Spanish. An important source of income is tourism and agriculture. The education sector has been neglected by the government for a long time but is has recently received more funding. Haitian workers face a difficult situation and many are in the country illegally. Employed mainly in low wage jobs, they are also often subject to attacks.
Project progress
Since 2010 the bananas at Milagros have partly been grown according to challenging Demeter guidelines – a more rigorous form of organic certification. The cultivation area has grown continuously since then.

In terms of ecology and ethics, cultivation continued at the end of 2013 with bananas which are grown according to FairTSA standards (www.fairtsa.org) on the Milagros finca "Villa Lobo". The FairTSA certification guarantees the producers stable minimum prices which, with "Villa Lobo", are 10% above the standard market price. In addition there is also a Fairtrade premium which is directly used to improve the working and living conditions of the local plantation workers.

It is the members of the cooperative themselves who democratically decide how this Fairtrade premium is used – whether in the social, financial or ecological area.
Their first decision has already been put into practice – the installation of 20 new toilet facilities for the plantation workers and their families in the nearby "Villa Lobo" settlement.

Further projects initiated include the installation of 65 solar lamps on the rooves of the workers' houses, which now have light at night. A credit fund has also been established. Everyone now has access to interest-free credit. The fund is managed by the organisation itself. The next step of the project? Installing showering facilities in the settlement.
Our Milagros-Bananas are available in:
13kg and 18kg boxes
loose or in cluster bags
organic and demeter-FTSA certified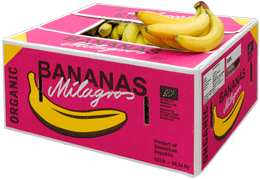 Milagros is certified by: