🎬 Film: Apple harvest at Hubert Bois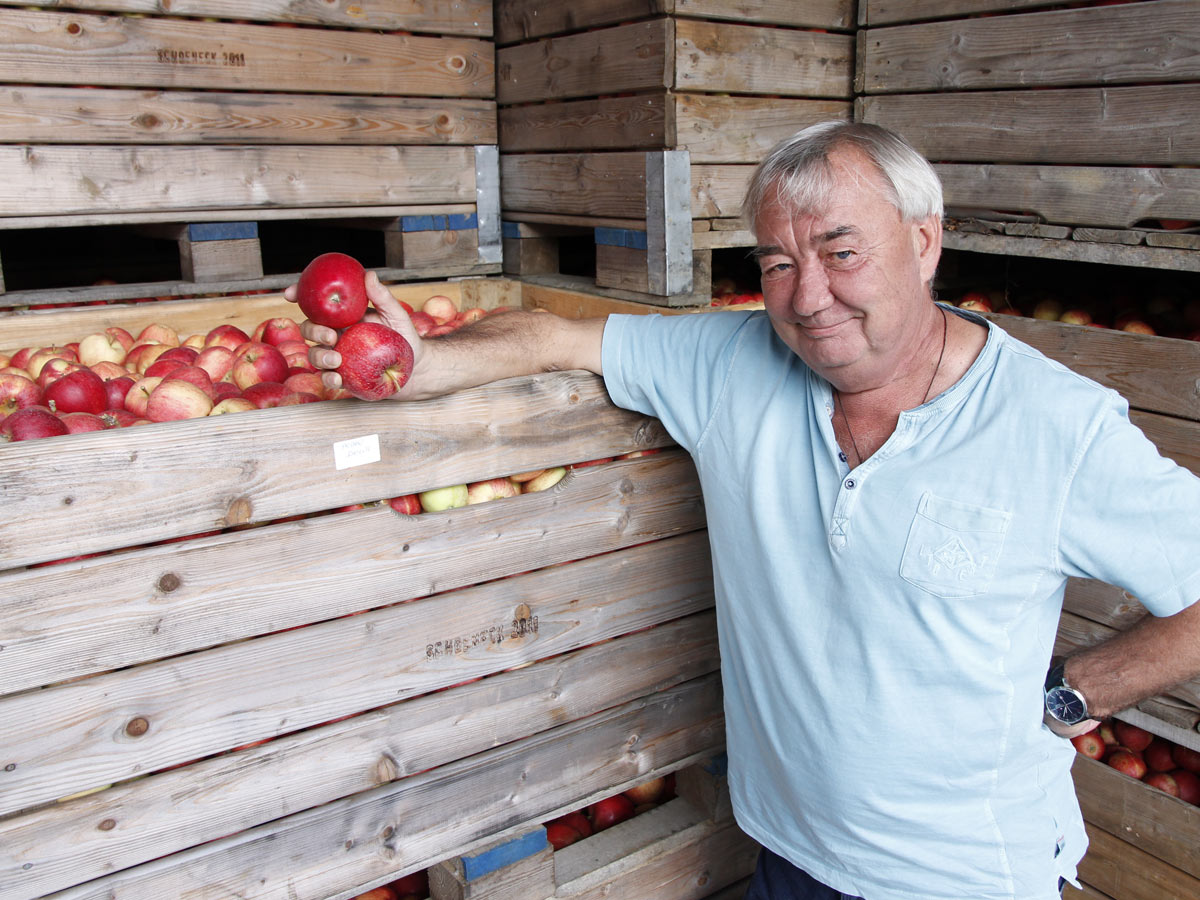 In Meckenheim, the Organic-Apple Harvest is well underway at the Hubert Bois farm. 
All varieties of pear and some apple varieties are already picked and on the way to the customers. Currently the varieties Elstar, Pinova and Gala are being picked. Topaz, Natyra and Jonagold will be next. The last apple variety to be harvested will be Braeburn, at the end of October.
Hubert Bois and Manfred Schöneck are very happy with the quality of the apples from this year: "Look how great they look, and how amazing they taste! Only the best quality is harvested and sold."
Hubert Bois explains which work was crucial in the growing of their fruit throughout the year in this short film: Link to the film
Text: Regina Kerz
Filming & cutting: Regina Kerz
Version from: October 2019