Sascha Suler on Tour in South America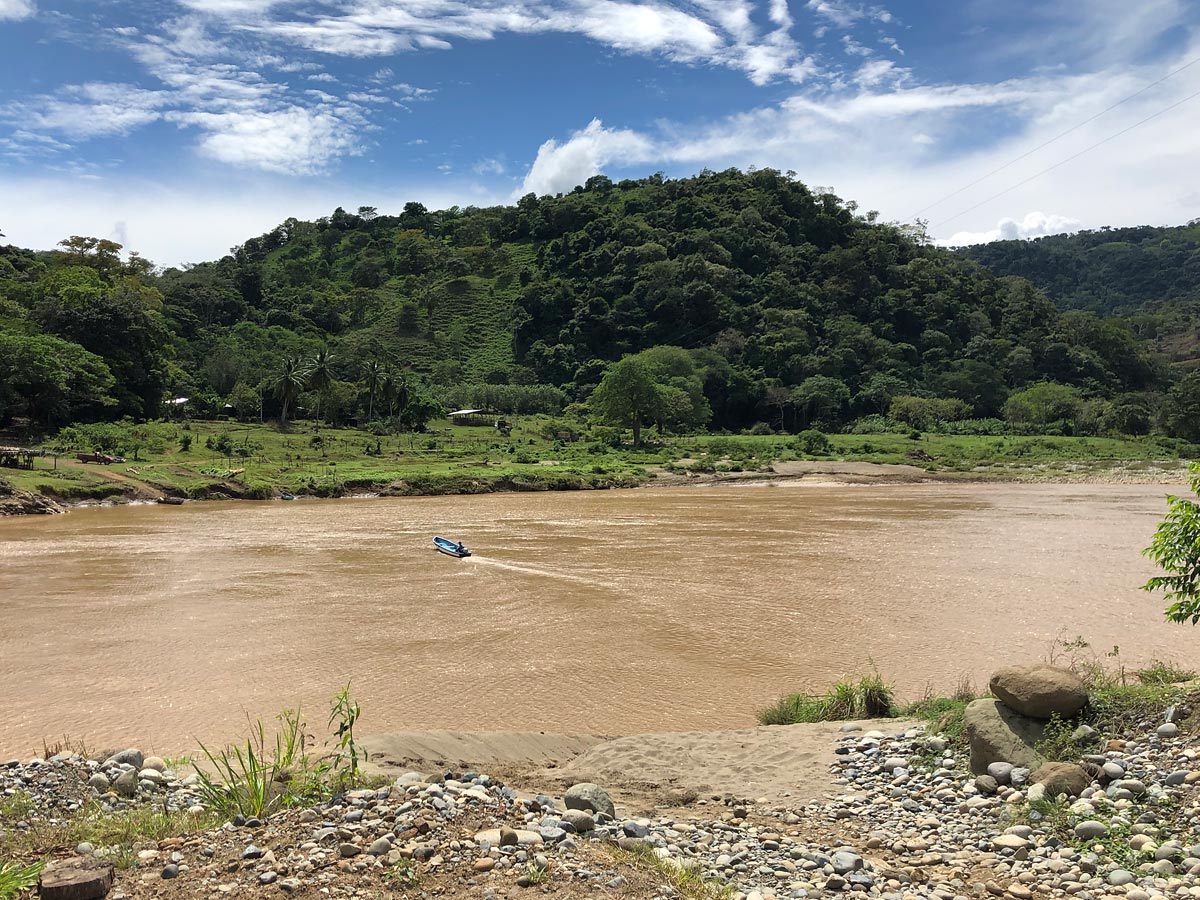 The Operations Manager of BioTropic Duisburg, Sascha Suler, visited our agricultural projects in Costa Rica and in the Dominican Republic in December to get an idea of the conditions on site.
First, he went via Panama to San José in Costa Rica, and from there, BioTropic employees Sascha Suler, Agricultural Engineer Volker Schmidt and Lisbeth Mora spent 5 hours driving to the area where the producer cultivates our organic ginger. Through muddy roads, taking the car through rivers and the boat over rivers, they headed up into the ginger fields. The route is difficult, but this also guarantees that hardly any people make it there. The sensitive, organic-quality ginger is able to grow undisturbed. The climate conditions are ideal for ginger cultivation: we are currently at the end of the rainy season, which lasts roughly from May to December, meaning the humid climate is ideal for growth. Now, the dry season is coming where the harvest begins and the rhizomes are dried. In the ginger-drying plant, Sascha Suler met Paul Burmeister, who looks after the correct processes on site. Next to the plant, there are also the turmeric fields – the second important organic product from Costa Rica.
Sascha Suler explains: "The volcano close by makes the soil in the region very fertile. The vegetation is lush and even the animals aren't hiding. Particularly impressive are the many giant crocodiles living in the rivers."

From Costa Rica, Sascha Suler and Volker Schmidt headed further into the Dominican Republic to the city of Santiago and from there, to our banana producers. "At the moment, we have very good organic banana qualities and good quantities available. The huge plants on Porfirio Acosta's plantation are very healthy and well-nourished. The climate is currently very hot and dry, making it ideal for banana cultivation", says Sascha Suler. "Unfortunately, in times of climate change, you can't really plan according to the weather. Either it's too hot and too dry or it's too humid." Our own project "Villa Lobo" is also worth a visit. A new dyke was set up recently which should prevent further flooding, along with new drainage channels.
As always, looking behind the scenes is important for us to be sure that the organic cultivation and the qualities are in good order. This is why our agricultural engineers are active worldwide.

Text: Regina Kerz
Images: BioTropic GmbH
Version from: December 2018


You can find more about Costa Rica and Dominican Republic here:
• Costa Rica
• Milagros cooperative – Dominican Republic
• Ecological Centre Cibao – Dominican Republic