BioTropic and Hubert Bois will continue a Meckenheim apple grower's farm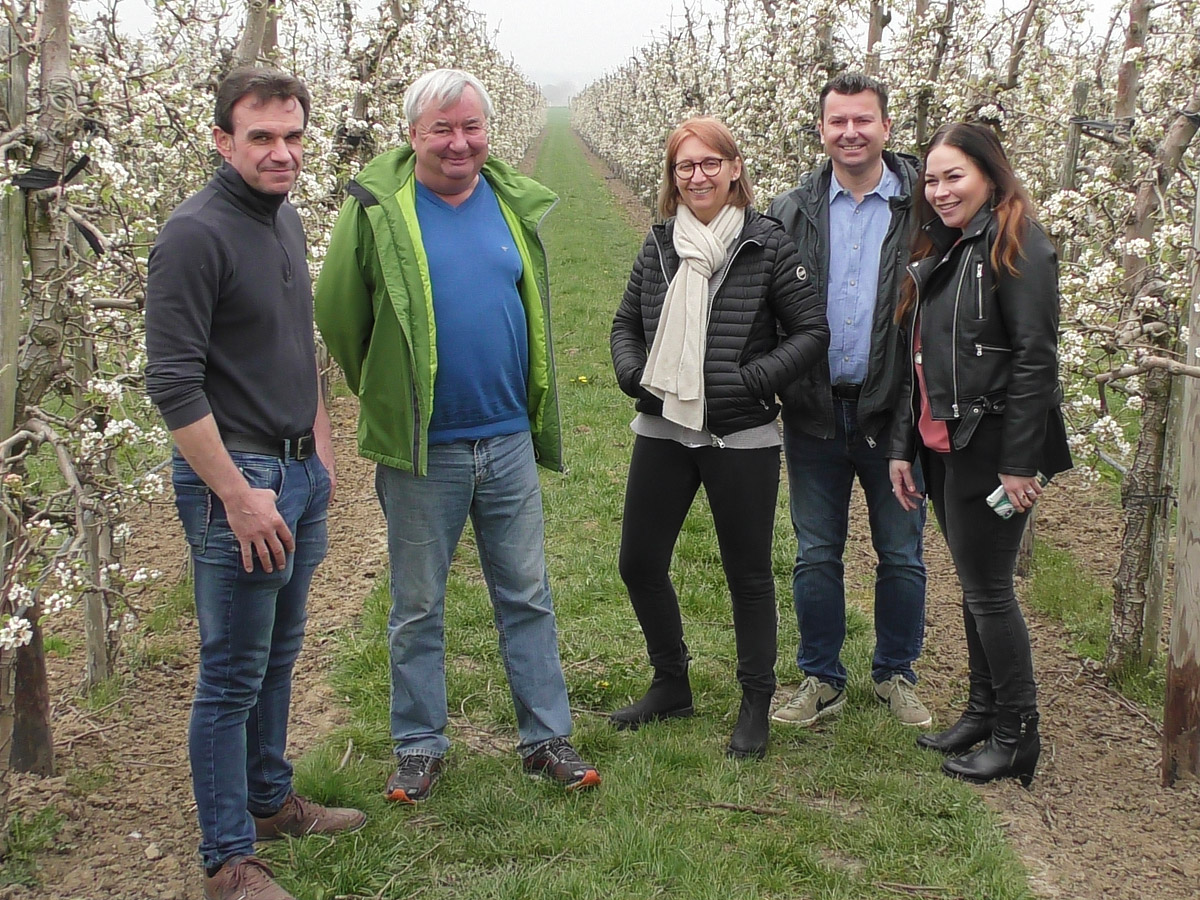 Organic farmer Hubert Bois and BioTropic from Duisburg have taken over the 22-hectare farm of Manfred Schöneck in Meckenheim. The agricultural operations will be turned into a Demeter-standard organic farm over the next few years. "BioTropic is primarily an importer of organic fruit and vegetables from abroad", explains operations manager Sascha Suler: "In purchasing this farm in Meckenheim, we now want to focus more strongly on regional products in order to meet rising demand for organic-quality fruit."
Switch to Demeter
Before the takeover, Manfred Schöneck's farm still operated according to conventional agricultural methods. The switch to the Demeter system began at the end of 2018. In contrast to the governmental organic seal, which sets minimum standards, the requirements for Demeter farmers are much stricter. The entire operations have to be adapted, for example; only biologically-dynamic compounds made up of herbs, minerals and cow manure may be used on the agricultural fields and only absolutely essential additives are allowed in further processing.
Meanwhile, operations are now carried out exclusively in accordance with Demeter standards on the Meckenheim farm. It will be another two years before the apples and pears can be sold under this label, however – this, too, is a Demeter requirement.
Apple varieties such as Delbar, Gala, Elstar, Pinova or Braeburn are currently grown on 17 hectares at the Meckenheim farm. The variety Topaz is being added this year. Pears are grown over five hectares with varieties such as Conference or Alexander Lukas being cultivated. The farm is especially pretty at the moment with the apple trees in full bloom.
Former owner stays on
Manfred Schöneck will continue to work for his former farm. "We are delighted to be able to keep an experienced farmer like him with his expertise on board", says Hubert Bois. Bois himself owns a vegetable and horticultural business with an affiliated natural produce outlet in Meckenheim and is one of Europe's pioneers in organic fruit farming.
We visited the new farm at the beginning of April and were able to observe the grafting taking place at the time. Experience it with us – here's a link to the film!
Text: BioTropic GmbH
Images: BioTropic GmbH
Last updated: April 2019