🎬 BioTropic relies on Brazilian mangoes to close the supply gap between the Spanish and Peruvian seasons.
Located in the dry north-east of Brazil is a farm named Fazenda Tamandua.
Biodynamic agriculture has been practised and lived at Fazenda Tamandua for more than 40 years. Various pasture-raised animal products, melons and mangoes are produced and sold on the national market or exported to Europe.

This year BioTropic has ordered some containers of mangoes (Tommy Atkins & Keitt) from the organic pioneer Fazenda Tamandua for the first time and is looking forward to the short but exciting season: "We are happy to work with Fazenda Tamandua for the first time this year" says David Buitenhuis, purchaser and agricultural engineer of BioTropic. "The season for Brazilian mangoes is short because it is located in the supply gap between the end of the Spanish season and the beginning of the Peruvian season. This presents us with marketing challenges. Nevertheless we want to provide our customers with a year-round supply of premium organic quality and we are looking forward to the first fruits arriving."
This year the flowering of the trees was very strong, resulting in an above-average number of fruits. As a result the fruits of this harvest have remained rather small. "We decided to also take these unpopular small calibres to support Fazenda Tamandua. It is important to us that we don´t let the producers down with their production risk." says Dick Troost, Operations Manager BioTropic BV.

BioTropic expects the first container in Rotterdam by the end of week 45. The Brazilian mangoes will be traded until the expected arrival of the Peruvian mangoes in week 49/50.

If you have any questions about the product, please contact Iris Bronwasser (Bleiswijk-NL branch) or Vivien Hublier (Duisburg-DE branch).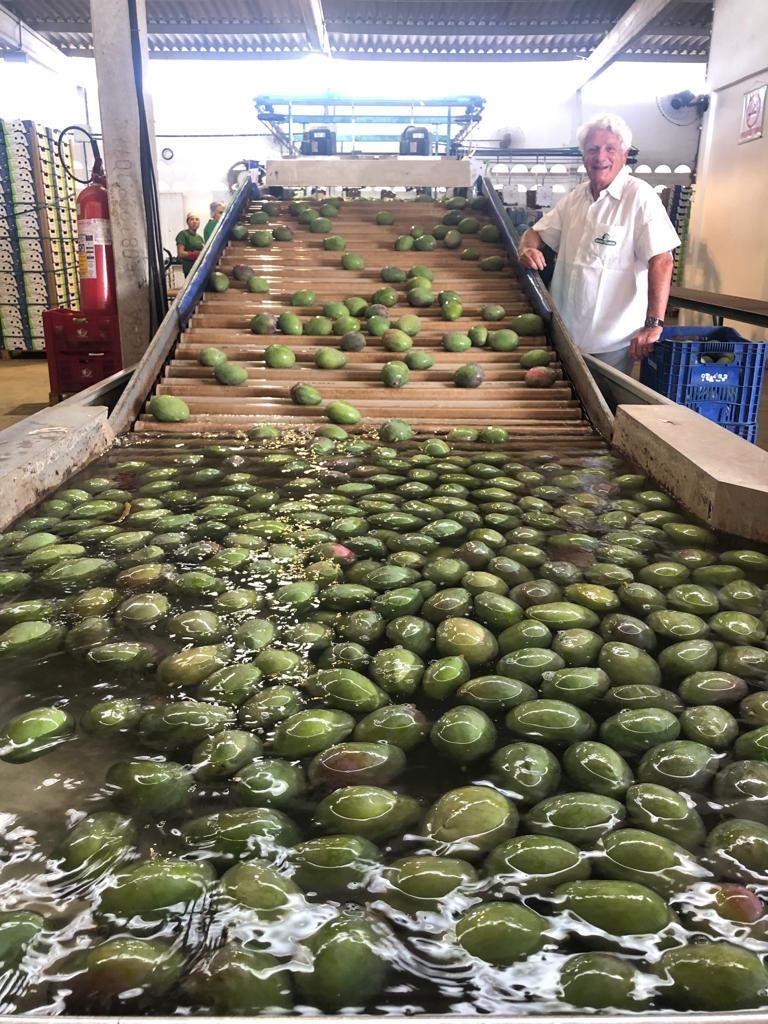 In this picture yo can see Pierre Landolt, the owner of the Fazenda Tamandua farm.
Fazenda Tamandua has a great video about their mango production, watch it here:
Text: David Buitenhuis / Tim Borgmann
Pictures: BioTropic GmbH 
Video: Fazenda Tamandua
Status: November 2022