Naturkost West visits BioTropic suppliers in Spain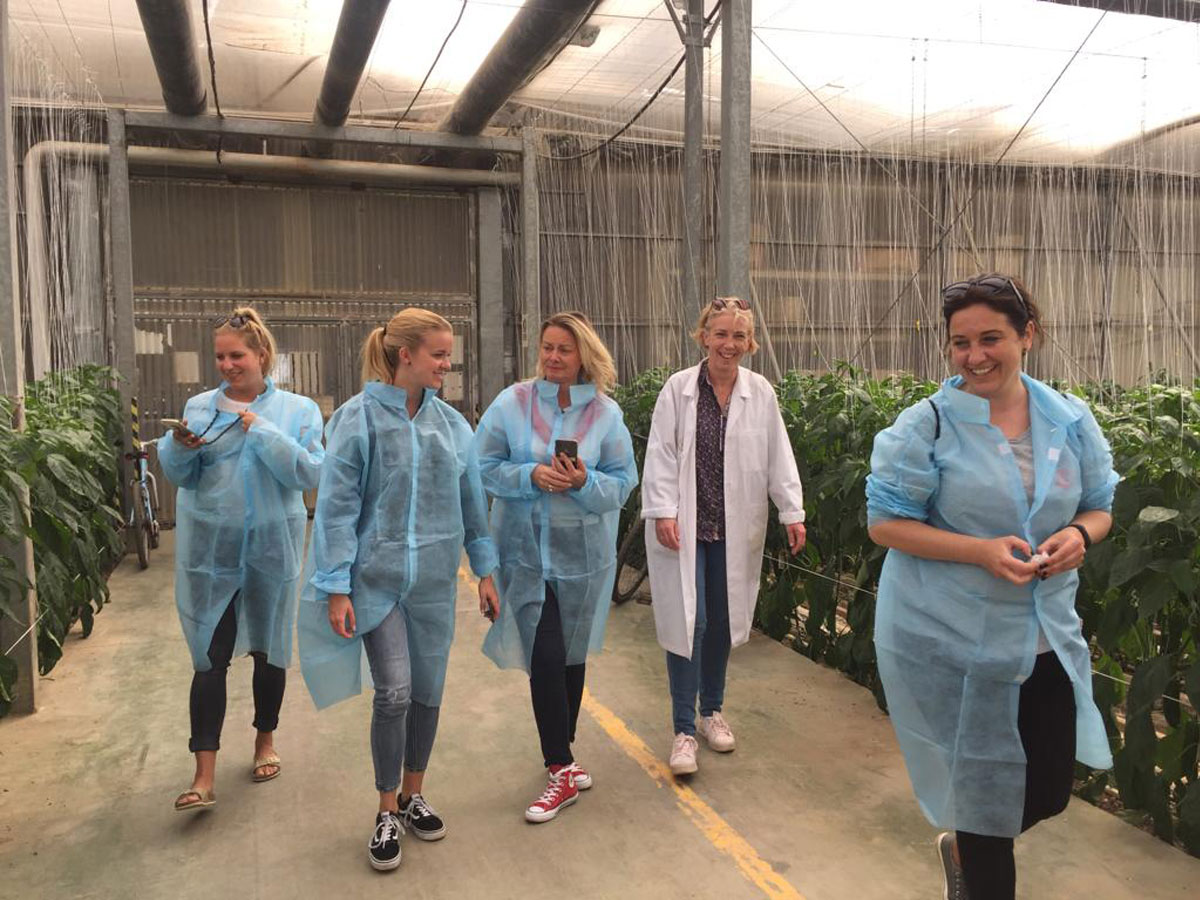 It just goes to show: the close cooperation between BioTropic and the organic wholesaler Naturkost West has a lot of advantages. As Lisa Murkisch, fruit and vegetables buyer at Naturkost West, can confirm after visiting BioTropic's Spanish office. Whilst she was there, Lisa also got to know the local manufacturers and their products.
Along with three colleagues from the Spanish BioTropic branch, she visited several organic farms. The tour led the group to the Province of Málaga in Andalusia in the south of Spain, where a large number of ecologically cultivated areas are located along the coast. Whether farmers grow avocados or citrus fruits, the Mediterranean climate provides crops with welcome growing conditions.
"It's always fascinating to see where the products I buy actually come from," says Lisa happily. The professionality of the farms she visited especially impressed her, Lisa said.
They all have their own characteristics:
Miguel Espinosa, for example, is a specialist for citrus fruits. He makes his own organic fertiliser using horse manure that his horses kindly provide him with. On some days, you might even bump into them in the middle of the citrus plantations when the animals stroll around the area.
José Antonio Alconchel also grows citrus fruits, as well as avocados. He recently built a new packing hall and equipped it with sophisticated packaging machines.
Saskia Chwalek's farm is one of Naturkost West's long-time suppliers. She specialises in tomatoes and also grows cucumbers and courgettes in order to offer a wider range.
Bell peppers, watermelons and courgettes all grow on Esther Kamphuis' farm. Here, a specialist has been assigned exclusively to the greenhouse and meticulously monitors conditions for the plants in order to achieve the best quality.
Emilio Hernandez even works according to the Demeter guidelines. Whilst he initially specialised exclusively in cherry tomatoes, he has since developed into an all-rounder: With cucumbers, melons, tomatoes and courgettes in Demeter quality, he offers a wide selection of products.
Text: BioTropic GmbH
Images: Naturkost West GmbH
Written in June 2019