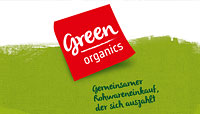 The entry-level organic brand, greenorganics, is presenting itself from now on in a new, fresh way. What has stayed the same is the proven quality.
The first products with the remoulded design are also "the newbies" in the greenorganics range: the milk substitute trio from greenorganics. Packaging which has existed until now will be gradually adapted to the new design.
The new milk substitute drinks will be revealed to the public at our stand at Biofach 2018.